Get Free Products In Exchange For Reviewing Them - Limited Availability Sign Up Now to Secure Your Spot!
Product Features
» THE PILLOW THAT STAND ABOVE THE REST - Dream Supreme Plus Gel Fiber-filled Pillows - King is the rare example of the perfect pillow; one that offers infinite comfort, incredible health benefits, and superior craftsmanship.
» THE ULTIMATE SLEEPING PILLOW - Endlessly cushioned and comfortable, this heavenly pair defines the term'comfortable pillow.' This soft, succoring gel pillow doubles as a pure and ever supportive cotton pillow; one that is sure to promote a prolonged and restful sleep period.
» EXCELLENT ALLERGY PILLOWS - This gel fiber pillow is completely hypoallergenic in casing and content, containing no feathers or other materials that might inflame sinuses or allergies. This divine memory foam pillow won't inspire you to sneeze and sniffle as you're trying to sleep.
» AN ELEGANT PILLOW WORTHY OF A HOTEL COLLECTION - With its lush casing of lovely ivory emblazoned with a stunning pattern of floral jacquard, this little beauty is sure to remind you of a hotel pillow. These beautiful pillows live up to their name!
» GUARANTEED BED PILLOWS - We guarantee the supreme craftsmanship and luxurious comfort of the Dream Supreme Plus Gel Fiber-filled Pillows - King. If you have any questions, concerns or complaints regarding this ultimate sleeping pillow, do not hesitate to contact us.
Product Overview
Looking for a beautiful dream of a pillow? How about a luxurious and dreamlike pillow set? Well the Dream Supreme Plus Gel Fiber-filled Pillows - King is the ultimate in luxury bed pillows.

This is the variety of hotel royale pillow that one would expect to find in an upscale hotel room; proudly claiming its place beside hotel pillows that might include the louisville bedding company pillow, the serta pillow, simmons beautyrest pillow, the sobakawa cloud pillow full size, or the euro pillows. With its elegant cover of ivory floral jacquard and its infinite comfort, this home pillow (or, more accurately, home elegance pillow) feels and looks more like a palais royale pillow. Now every night spent in the comfort of your own home will feel akin to a vacation.

Ah, but beauty is only one benefit of this ultimate bed lounge pillow. Indeed, this ranks among the best pillows for sleeping in terms of its elevated level of pampering luxuriance. The most comfortable pillow on today's market and the ultimate comfy pillow, this is a memory foam pillow that cushions and adjusts to the delicate contours of your head and neck--while still keeping its shape. It is also a cooling pillow--one of those sublime examples of a gel pillow that cools and soothes the head on contact. A whisper soft cotton casing with a cushy 370-thread count completes this ethereal package, which comes in a king-sized pillows 2 pack. Two samples of a most comfortable pillow for the price of one!

The Dream Supreme Plus Gel Fiber-filled Pillows - King also could be considered a health-promoting equivalent of the therapeutica sleeping pillows. Like many gel pillows memory foam, it conforms to and supports the curvatures of the head and neck; thus helping to combat aches and pains in these sensitive areas. In addition, this is also a pillow down alternative that is completely hypoallergenic; boasting an anti allergy pillowcase that covers a gel fiber pillow--not one filled with feathers or other possible allergens. The pillowcase is machine washable, and is also available in king and full sizes.

Fulfill your dream of a better night's sleep, courtesy of The Dream Supreme Plus Gel Fiber-filled Pillows!
Benefits and Features
GEL FILLED - Constructed of a firm, yet comfortable, polyester gel fiber fill that keeps its shape while you rest upon it, leading to a less pain-inducing slumber.
ANTI ALLERGY - The hypoallergenic materials, both fill and cases, are an excellent alternative to down pillows filled with such feathers as duck and goose.
EASY CARE - The entirety of this pillow and shell is machine washable for easy care, and to further reduce the collection of allergens on the outside of the pillow.
OTHER SIZES - These gel pillow sets are also available in standard and king size.
0
Product Information Details
Weight:
3.5000
Asin code:
B007SX02PU
MPN:
E-4-KING
UPC:
885535379551
Manufacturer:
Living Healthy Products
Brand:
Deluxe Comfort
Depth:
36
Height:
6
Length:
36
Shipping Weight:
2
Width:
20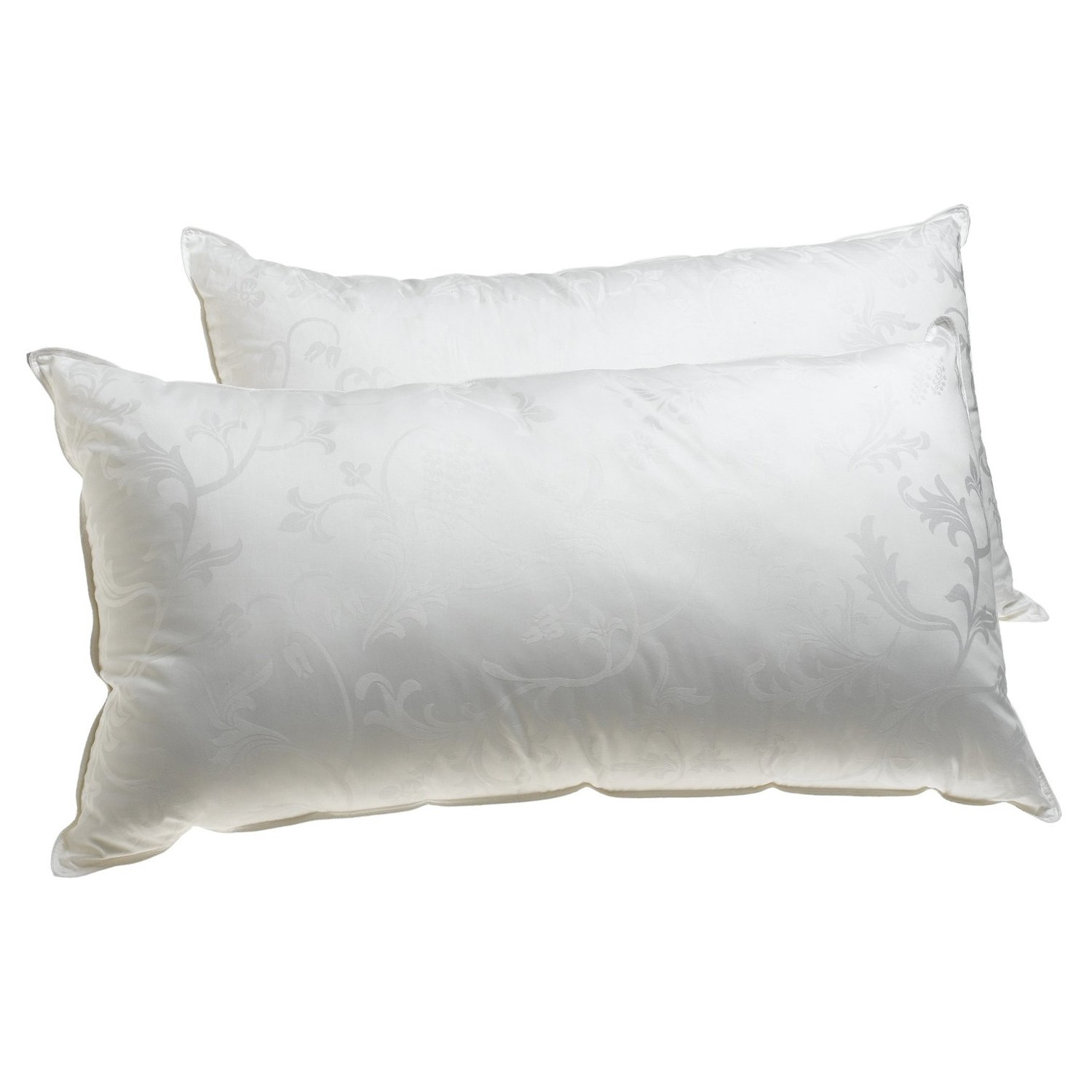 Deluxe Comfort Dream Supreme, King - Gel Fiber Fill - Hotel Quality - Luxury - Bed Pillow, White - Single