Thank you for shopping with us! durring Coronavirus Disease 2019 (COVID-19) Pandemic - We Are Open - Please Be Safe!
Product Features
» Delicate & embraceable like down pillows with high-density and hypoallergenic memory foam technology
» Relieves pain in neck and back, supports neck and embraces your head
» Made of the highest-quality memory foam with the shape of a Traditional Pillow
» Ideal for people who switch sleeping positions through the night
Product Overview
Are you someone that loves the feeling of memory foam fabric, but find it a little bit too firm? Then you should have the simple brand new design of the Comfort Soothe Memory Pillow. Constructed with small pieces of pure memory foam, let this pillow adapt to the shape and contour of you head without the firmness of other solid memory foam pillows in the market.
Great filling that will keep its shape like any traditional pillow
Classic pillow design that will suit perfectly with your bed se
Sleep allergy free with 100% hypoallergenic memory foam pillow


Comfort Soothe Memory Pillow
The Comfort Soothe Memory Pillow is a state of the art pillow thatcombines the responsive support of thousands of tiny memory foamcushions with the familiar comfort of a traditional shaped pillow.Filled with high-density shredded memory foam, this pillow gives youthe comfort of a down pillow with the unique supportive and pressurerelieving features of memory foam pillows.

This material provides the ultimate sleep comfort for all sleep styles,back sleepers, stomach sleepers, and side sleepers as well. The ComfortSoothe Memory Pillow conforms to the shape of your head and neck andprovides effective and firm support preventing pressure and strain thatmay cause neck pain or back pain. It is also hypoallergenic and isresistance to allergens. This pillow includes a soft and comfortableremovable and washable velour terrycloth cover, making it easy to carefor, and it accommodates standard pillow covers.
Why this pillow works
Completely hypoallergenic, it is the safest and cleanest choice forbedroom set and will make forger about bacteria, mold, allergens andodor. The Comfort Soothe Memory Pillow adapts to any shape naturallyand springs back when you get up, maintaining its original shape. Youwill feel a gentle cradle-like support for your head, neck and evenshoulders when you use this pillow. This memory foam pillow will lastmuch longer and stay in better shape than other pillows of its kind.
Product Information Details
Weight:
3.0000
Asin code:
B0046GDLEG
Product ID:
15
Item ID:
89
MPN:
SMFP-001-02
UPC:
885535009878
Dimensions:
24 x 19 x 4 Bag
Manufacturer:
Living Healthy Products
Brand:
Deluxe Comfort
Depth:
23
Lead Time to Ship:
5
Height:
6
Length:
19
Material:
Shredded Memory Foam - Velour
Shipping Weight:
2.62
Width:
24
Customer Reviews
1/5 Stars disapponting

Review by

Christian Hulse

(Posted on August 8, 2013)


This pillow is quite the disasppointment. I was surprised to find out that these were so hard, I thought memory foam would be a lot softer. I owned a shredded memory foam before and I absolutely loved it. I am very disappointed.



5/5 Stars stiff neck is gone gone gone

Review by

W. Tsuer

(Posted on September 24, 2012)


I am completely cured of my constant stiff necks and migraines ever since I bought this pillow. Much props to Memory Foam Fillow Traditional Style – Comfy Shreaded Memory Foam for making my life easier.



5/5 Stars stiff neck is gone gone gone

Review by

W. Tsuer

(Posted on October 8, 2011)


I am completely cured of my constant stiff necks and migraines ever since I bought this pillow. Much props to Memory Foam Fillow Traditional Style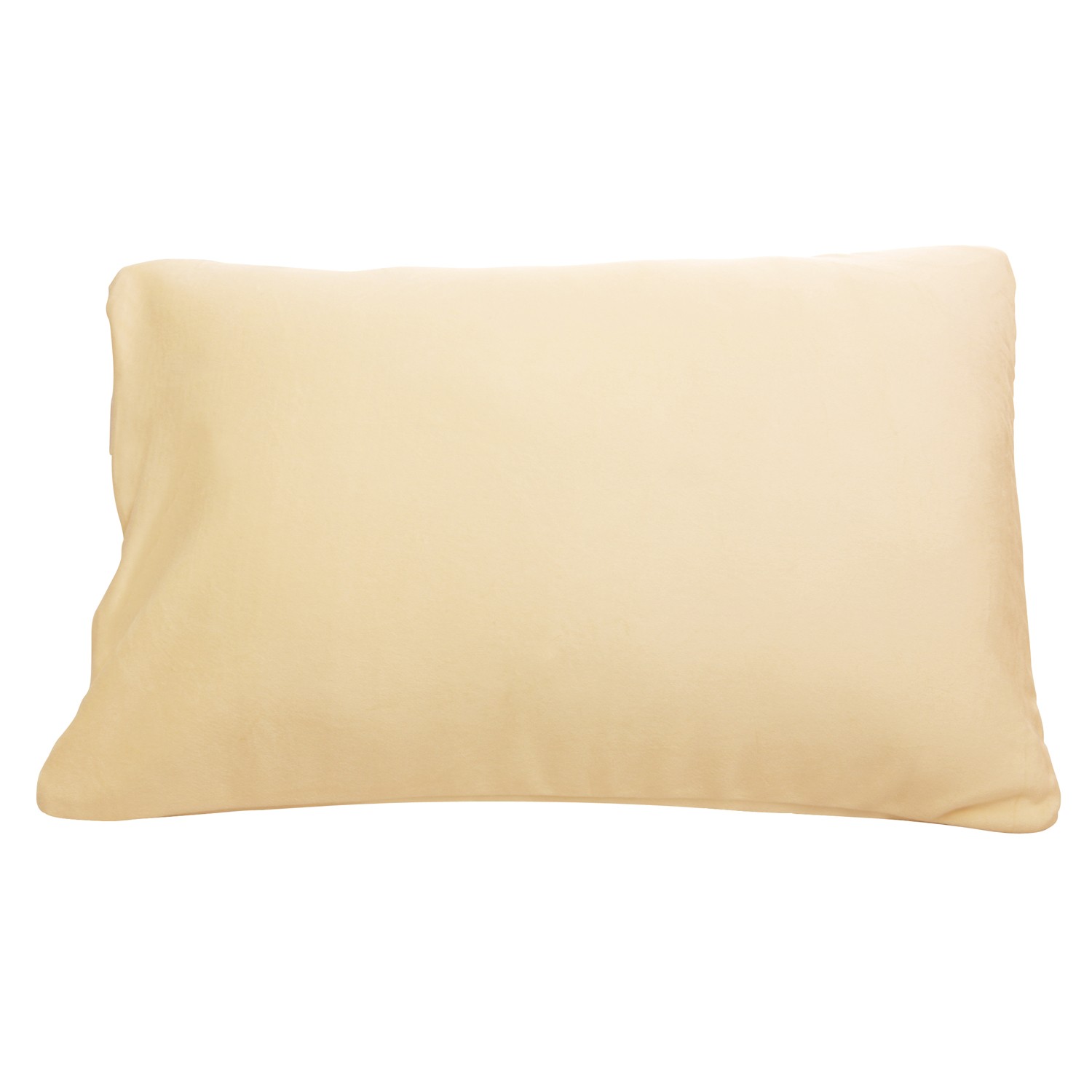 Deluxe Comfort Soothe Traditional Style Pillow - Microfiber - Highest-Quality Memory Foam - Hypoallergenic - Pillow, Cream