Get Free Products In Exchange For Reviewing Them - Limited Availability Sign Up Now to Secure Your Spot!
Product Features
» BEST CERVICAL NECK ROLL PILLOW - Deluxe Comfort's Cervical Beauty Roll Pillow boasts excellent craftsmanship and offers infinite comfort; rendering this cervical pillow roll the best and most relaxing of its kind on today's market.
» BEAUTIFUL BOLSTER PILLOWCASE - This divine beauty roll pillow certainly lives up to its name, as it can be accented with a rich and ebullient selection of shiny bolster pillowcase covers: pearl pink, azure blue, crystalline cream and ivory white.
» CHIROPRACTOR NECK PILLOW - With its supportive shape and whisper soft surface, this cervical neck roll for sleeping offers a wide number of medicinal benefits, including headache, neck pain and arthritis relief.
» SUPPORTIVE NECK ROLL PILLOW FOR SLEEPING - Unlike flat and unyielding pillows, this beauty roll pillow is made with strong polyester fiber fill and supports the head, neck, back, or under the knees. The pillow supports the natural curve of the cervical spine while sleeping.
» GUARANTEED SLEEPING ROLL PILLOW - Deluxe Comfort guarantees the top quality and infinite luxuriance of the Cervical Beauty Roll Pillow. If you have any questions, comments or complaints regarding this neck roll pillow, please contact us.
Product Information Details
Weight:
3.3800
Asin code:
B003TUCUO2
Product ID:
19845
Item ID:
119026
MPN:
CHAT4287
UPC:
885535211042
Manufacturer:
Living Healthy Products
Brand:
Deluxe Comfort
Depth:
8
Lead Time to Ship:
7
Height:
7
Length:
13
Shipping Weight:
1
Width:
7
Customer Reviews
5/5 Stars this pillow is amazing

Review by

Pj Gohn

(Posted on December 6, 2013)


This pillow works wonders for me and I've tried 3 others. It's firm and takes the pressure off my neck while sleeping. I am finally cured of my chronic morning neck pain.



5/5 Stars this pillow is amazing

Review by

Pj Gohn

(Posted on March 18, 2011)


This pillow works wonders for me and I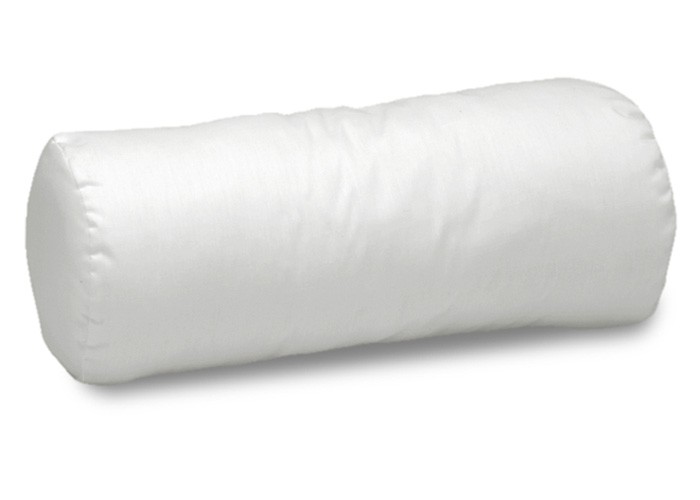 Deluxe Comfort My Beauty Cervical Roll Pillow, 13" x 7" x 7" - Orthopedic Grade Crushed Fiber Fill - Beauty Rest Accessory - Promotes Healthy Sleep - Bed Pillow