Thank you for shopping with us! durring Coronavirus Disease 2019 (COVID-19) Pandemic - We Are Open - Please Be Safe!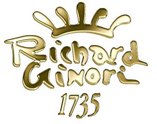 What started as a three-man business over 50 years ago, has now grown into one of the world's leading manufacturer of medical devices in over 125 countries worldwide. Today, medi is an innovator of medical compression products, orthopedics, prosthetics and compression sportswear


Best Sellers
Discide Disinfecting Towelettes- 1 TUB - Pk/160

Citrus II Germicidal Cleaner & Deodorizer 22 oz.
Dispos-A-Scope w/ Plastic Binaural