Thank you for shopping with us! durring Coronavirus Disease 2019 (COVID-19) Pandemic - We Are Open - Please Be Safe!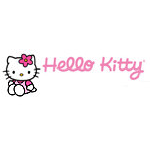 Created in 1974 by Sanrio Company of Japan in Tokyo, Japan, Hello Kitty offers a wide array of products. Generally aimed at the female market, Hello Kitty now offers products that range from stationary products, food, and clothing, to computer accessories, luggage, and purses. Hello Kitty's very first product adorned a small vinyl coin purse and now offers over 22,000 products.
Best Sellers
Discide Disinfecting Towelettes- 1 TUB - Pk/160

Citrus II Germicidal Cleaner & Deodorizer 22 oz.
Dispos-A-Scope w/ Plastic Binaural