Thank you for shopping with us! durring Coronavirus Disease 2019 (COVID-19) Pandemic - We Are Open - Please Be Safe!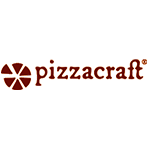 From pizza stones for baking to pizza peels, cutters, pans and other innovative accessories, trust pizzacraft to meet your needs when it comes to making excellent pizzas at home! Here you'll find everything you need to make the best homemade pizza, pizza cones, calzones and basically any kind of pizza treats you like.
Best Sellers
Discide Disinfecting Towelettes- 1 TUB - Pk/160

Citrus II Germicidal Cleaner & Deodorizer 22 oz.
Dispos-A-Scope w/ Plastic Binaural