Thank you for shopping with us! durring Coronavirus Disease 2019 (COVID-19) Pandemic - We Are Open - Please Be Safe!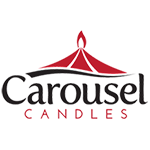 What modestly began in an attic in a Springfield Missouri home in 1993, has grown into a very successful home products company with clients across the United States and internationally. Our creative vision has taken the company from its first product - scented sachet greeting cards - to a product line that now includes wonderfully scented, one of a kind candles and bath & body products.
Best Sellers
Discide Disinfecting Towelettes- 1 TUB - Pk/160

Citrus II Germicidal Cleaner & Deodorizer 22 oz.
Dispos-A-Scope w/ Plastic Binaural