Thank you for shopping with us! durring Coronavirus Disease 2019 (COVID-19) Pandemic - We Are Open - Please Be Safe!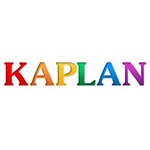 Kaplan Early Learning Company is a leading international provider of products and services that enhance children's learning. A leader in the field of early care and education, we bring to market innovative curricula, cutting edge assessments, teacher resource materials and valuable professional development opportunities to early childhood and elementary school educators, caregivers and parents around the world.
Best Sellers
Discide Disinfecting Towelettes- 1 TUB - Pk/160

Citrus II Germicidal Cleaner & Deodorizer 22 oz.
Dispos-A-Scope w/ Plastic Binaural