Thank you for shopping with us! durring Coronavirus Disease 2019 (COVID-19) Pandemic - We Are Open - Please Be Safe!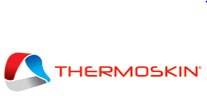 As health, fitness and increased mobility become a way of life for more and more people, the physical potentials are pushed to limits that seem to know no bounds.

A vital element to maintain this potential and enjoy your active lifestyle is the well being of your greatest asset – your body.

Thermoskin through the evolution of our health management range of products allow you the freedom to enjoy your active lifestyle, through therapy and pain management for musculoskeletal conditions.

As such our products incorporate the quality standard of world's best practice in materials, R&D, manufacturing and distribution and will remain the benchmark of the industry.
Best Sellers
Discide Disinfecting Towelettes- 1 TUB - Pk/160

Citrus II Germicidal Cleaner & Deodorizer 22 oz.
Dispos-A-Scope w/ Plastic Binaural